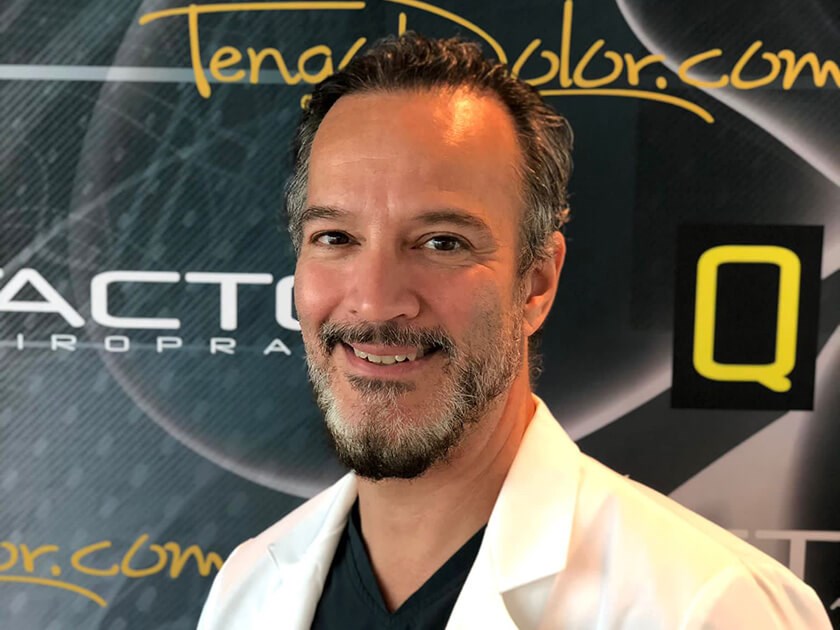 With an advanced degree in chiropractic medicine, Dr. Richard Channing is a highly qualified expert in the chiropractic field. He works alongside our highly skilled team of professionals at Q Factor Chiropractic to assess the health and wellness of patients and improve their daily quality of life. Along with chiropractic adjustments, Dr. Channing performs a number of other innovative treatments at our Mesquite, TX facility. He also sees patients experiencing car accident injuries, whiplash, carpal tunnel syndrome, and more debilitating conditions that can cause pain or other underlying issues. Dr. Channing is driven by his devotion to health and fitness and works one-on-one with each patient to learn about their unique needs. He earned his medical degree from the Parker College of Chiropractic.
Reviews
"My experience with Qfactor staff was beyond my expectations they are cordial friendly and professional the treatment really got me back to feel my self I absolutely recommend them for all your quiropráctic needs they are resorsfoul and made me feel comfortable I owe Dr Amadi my way to recovery!!!"
M.V.
Google
"Thank you Dr. Amadi and your fantastic staff for speeding my healing process. Keep it up the good work. Friendly staff and a great environment. I will definitely be back. Thank you!"
M.B.
Google
"DR ARMADI is great. If your looking for quality please go here. Dr Armadi and his staff are the best, everyone is so nice and they have state of the art equipment so go go go DON'T LOOK FOR ANY OTHER CHIROPRACTIC CARE. GO see Dr ARMADI AND STAFF NOW😁"
T.T.
Google
"Friendly and helpful staff, always prompt and caring. My favorite amenity is the hydro massage. I highly recommend it!"
A.R.
Google